We cannot believe September has arrived so fastly! After an atypical first semester, we have decided that all of our clients deserve to be pampered and feel more beautiful.
If you were thinking about doing an aesthetic treatment but ended up postponing it, the time is now! Check out our super promotions valid until 30/09/2020.
Promo 1 – Mesotherapy
For cellulite, hair loss and skin rejuvenation.
From €150 for €100.
Book your appointment here.
How does that work?
Mesotherapy is a non-surgical cosmetic medicine treatment that consists of multiple injections of pharmaceutical and homoeopathic medications, plant extracts, vitamins cocktails, hyaluronic acid and other FDA approved medicines into the mesoderm. This procedure improves the texture and quality of the skin by hydrating, rejuvenating, and tightening the area.
Mesotherapy is recommended to treat different issues in various parts of our bodies.
Cellulite
Mesotherapy cocktail injected directly into the affected tissue can change dramatically cellulite appearance as it improves circulation, reduces inflammation and diminishes those fatty deposits.
Hair loss
Injections of mesotherapy into the scalp stimulate oxygenation and feed the capillary with essential nutrients needed by the hair follicle in order to strengthen the capillary and the hair shaft with longer last term.
Skin rejuvenation
As we age, our skin and our muscles suffer the effects of gravity, start to become weaker and fall down.
Mesotherapy is a great ally against ageing by offering a completely natural cocktail hyaluronic acid-based with oligopeptides that treat muscles and skin at the same time. It is well known as a complete revitalisation with long-lasting results.
Read more about Mesotherapy injections.
Promo 2 – Microdermabrasion Facial with LED Mask
from €135 for only €85
Book your appointment here.

How does that work?
Microdermabrasion is a non-invasive painless treatment that should definitely be added to everyone's beauty routine.
Basically, it is a skin resurfacing procedure that gently exfoliates the top layer of dead skin cells while stimulates collagen growth to reveal healthy new skin.
Microdermabrasion is not only a great anti-ageing treatment but it also helps to minimize acne scars, fine lines, blemishes, dull skin and sunspots.
And to finish and enhance the result of your treatment LED Mask.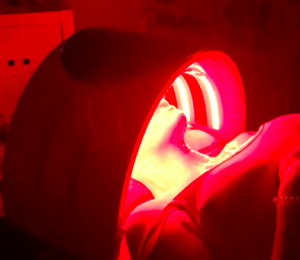 Read more about Microdermabrasion here.
A boost of self-esteem and confidence is always welcome, especially when it comes with special prices.
Book your appointment here or message us for additional information.
To know more about the latest and innovative aesthetic treatments available, follow us on Instagram.