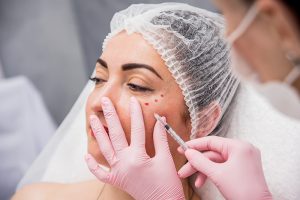 Dermal fillers is a way to put back the Hyaluronic Acid that we loose as we age or by our habits and lifestyle. It helps filling in facial wrinkles, restoring a smoother appearance, promoting rejuvenation, correction and augmentation of lips, nasal folds, marionette lines, cheeks, among other areas. In short, dermal filler is an art that brings harmony and beauty to the patients.
Another advantage of dermal fillers that is important to mention is that it can be applied in distinct ways to achieve client ambition, as every client has a different wish.
Below, you can see surprising results after applying lip fillers. Some clients use it to plumper the lips, other to giving more definition or shape or even subtle volume correction.
All this transformation is made with no bruising done with needles, no swelling. And the best result comes within only 48 hours after the procedure.
See more on Instagram or Facebook. If there's any doubt left, send us a message and let's talk about that.